Keynote Speakers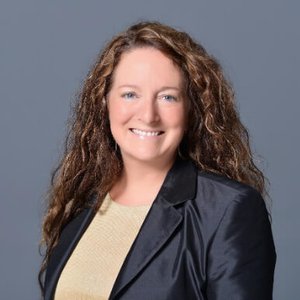 Martha Bigelow
Literacy and multilingualism with African Diaspora Youth: Intersections of Race, Culture and Language
In this talk, Dr. Bigelow will share findings from her research with multilingual and transnational East African youth. This work has focused on how language and literacy development in classroom settings intersect with student and teacher identities. Some of the overarching questions explored in this talk will include the following: How does print literacy influence the acquisition of English? How is status constructed intra-ethnically, based on literacy and gender? How do race, gender and religion shape language learning and schooling experiences? and How do policies (un)constrain educational possibilities for refugee youth from diverse backgrounds?
Martha Bigelow is Professor in Second Language Education at the University of Minnesota, USA. Dr. Bigelow is known nationally and internationally for her work with the East African refugee communities in Minnesota. Her publications include various peer-reviewed journal articles and book chapters as well as the following books: Literacy and Second Language Oracy (2009, Oxford University Press) with Elaine Tarone and Kit Hansen, Mogadishu on the Mississippi: Language, racialized identity and education in a new land (2010, Wiley-Blackwell), the Routledge Handbook of Educational Linguistics (2015), with Johanna Ennser-Kananen, and her recent book with Doris Warriner is entitled Critical Reflections on Research Methods: Power and Equity in Complex Multilingual Contexts (2019, Multilingual Matters). Through her work with youth, policy makers, teachers and schools, she is strives to contribute research that supports anti-oppressive, socially just, rich, and transformative classroom language learning.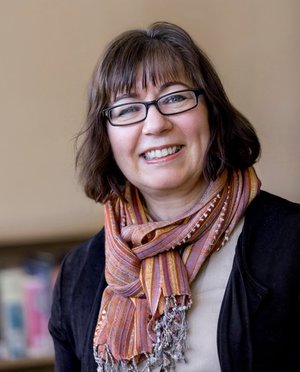 Bonnie Nicholas
Planting seeds and nurturing growth: Creating a digital ecosystem for ELT
When the pandemic forced us to pivot at short notice to emergency online teaching, the landscape for ELT in Canada changed - literally overnight here in Alberta. Will language teaching return to the way things were? I hope not. This crisis has highlighted the essential need for digital skills, both for ourselves as teachers and for the students that we are privileged to teach. We have an opportunity now to seize this moment: to guide students as they develop their tech skills, to grow our own digital proficiency, and to work together to create a new digital ecosystem for ELT, one where technology is used not only to enhance teaching and learning but is used to connect students with students, students with teachers, and teachers with other teachers. In this talk, we'll look at some of the innovations, promising practices, and challenges ahead in online language teaching and learning.
Bonnie Nicholas has an MEd in TESL as well as certificates in instructional design and in blended and online learning. She teaches in the LINC program at NorQuest College, where she has taught blended, online, and face-to-face classes. Bonnie is also a mentor with the LearnIT2teach project. Her interests include continuing professional development, digital citizenship, and integrating language teaching and learning with digital technology. You can read more about Bonnie on her teaching portfolio.
Tyson Seburn
Normalising LGBTQIA2 in ELT is the seed. We also need the water.
For the past few years in particular, the desire for inclusive practices within ELT has become louder and stronger, which on the whole is fantastic, but with few existing inclusive materials combined with a lack of available training, movement towards equality can be sporadic or unintentionally problematic. To help, in Spring 2019, I shared a mock-up coursebook unit that incorporates LGBTQIA2 through a 'normalisation' approach (fourc.ca/lgbtq-normalisation). Through this approach, these representations occur regularly alongside heteronormative counterparts without focusing on the content per se but on the language activity itself. This, however, was meant as a sample starting point, not as a finish line. Alone, this approach stops short of directly confronting certain inequalities within our learning environments and more broadly the social status quo our learners are part of. In this talk, we'll address why normalisation is only the beginning and why it's important to continue being curious about further inclusive practices. This will move us towards exploring 'disruption,' a complementary approach to ELT materials design where we centre LGBTQIA2 content to lay the foundation for raising empathy, building relatable connections between different groups of people, and empowering learners to challenge what they (and we?) take for granted as 'just the way it is'. This, I argue, ultimately facilitates the underlying purpose of education: to equip us with choices about how to improve the lives of many, not just a few.
Website: http://fourc.ca/
Twitter: @seburnt
Tyson Seburn is an EAP instructor and Assistant Academic Director of International Programs at New College, University of Toronto. He holds an MA Educational Technology & TESOL from the University of Manchester. His main interest focuses on identity and its various impacts on teacher development. He is currently also exploring inclusive and critical pedagogy and their applications to language teaching contexts. He writes about these interests in an EAP discussion group, #tleap (bit.do/tleap); his blog, 4CinELT (fourc.ca); and through his role as Coordinator of the IATEFL Teacher Development Special Interest Group committee (tdsig.org). He is the author of Academic Reading Circles (The Round, 2015).
Aside from my official bio, here's a little about me. I started my teaching career in Seoul in both the private General English and university in-sessional EAP sectors from 1998-2003. After this, I moved back to Canada and found myself in Toronto at a private language school, where I taught then as Program Director, created curricula for a wide range of general and ESP-related courses. From 2010, I spent a little time managing an ELT book distributor, and finally moved that year into full-time EAP instruction and course administration at the University of Toronto, where I've been ever since. I regularly give talks at ELT conferences a lot lately and do some freelance writing projects, mostly on EAP or teacher development!
Besides this, I have a little pup, Loulou, who makes life amazing.