Keynote Speakers
We are thrilled to begin announcing our keynotes for the ATESL 2022 Conference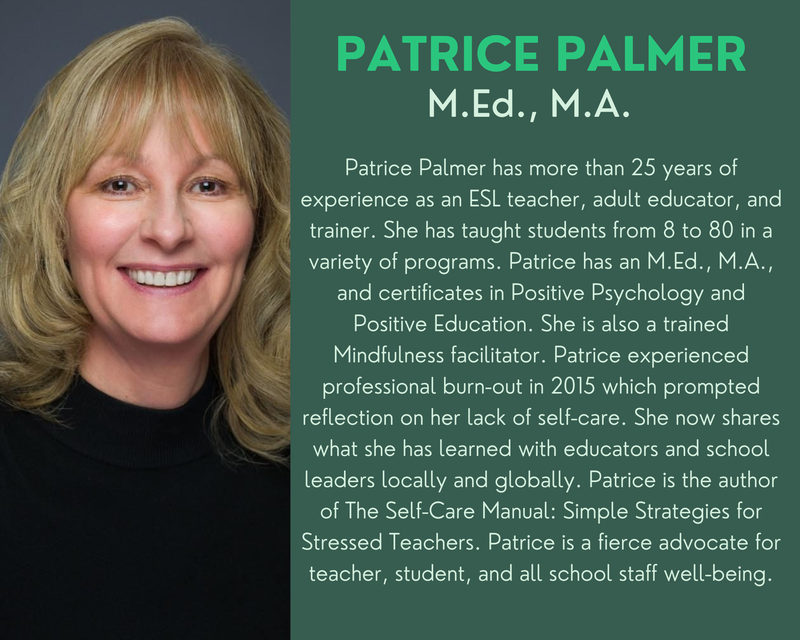 Keynote Session - Creating a Culture of Well-Being in a Post-Pandemic World
The COVID-19 pandemic affected millions of teachers and learners worldwide drawing attention to the critical role of wellbeing. Learning happens best when teachers and their students are well and when services and schools support staff well-being. It has a positive impact on staff retention, job satisfaction, productivity, and student outcomes (Cherkowski & Walker, 2018; Kim, 2016, Naylor, 2019). In "helping professions", including English language teaching, self-care has been promoted to reduce stress, build resilience, and improve well-being. Many teachers believe that the responsibility for their well-being is their responsibility alone however Skovholt & Trotter-Mathison (2016) argue that self-care is a personal, interpersonal, and organizational responsibility. As language teaching professionals plan for a post-pandemic future, how do we take the lessons learned regarding well-being and refocus with a sense of renewal? Now is the time to create and build on a culture of well-being.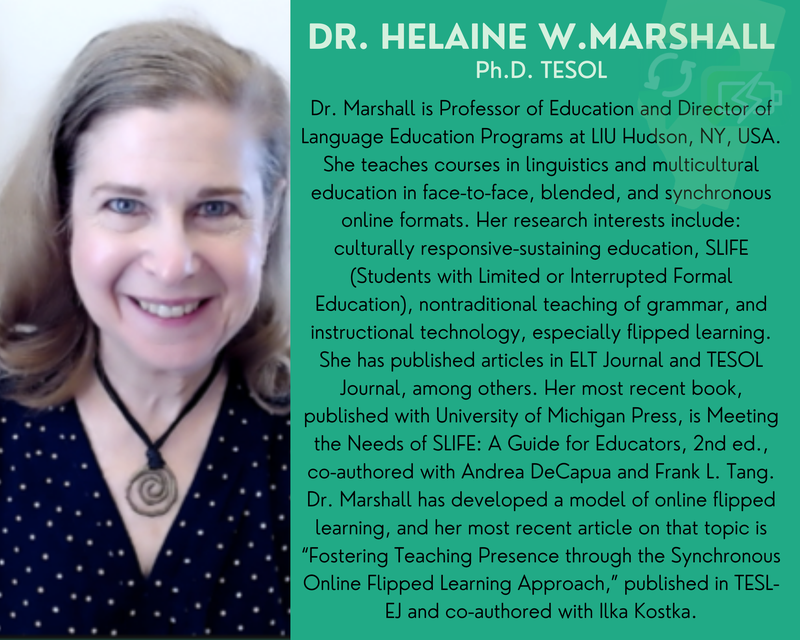 Keynote Session - Creating Culturally Sustaining Online Literacy Education for Adult Learners
Online learning would appear to be anathema to learners engaging in basic literacy education, but in fact, creating fertile spaces for such students in a digital learning environment is not only possible but potentially transformative. As we look to refresh our perspectives, we can re-energize around innovative flipped learning frameworks to implement culturally sustaining instruction online. To accomplish this task, we address access, motivation, participation and ownership of learning through the Synchronous Online Flipped Learning Approach (SOFLA®) and the Mutually Adaptive Learning Paradigm (MALP®).

Follow us on social media to stay up to date with conference news and announcements