ATESL 2023 Conference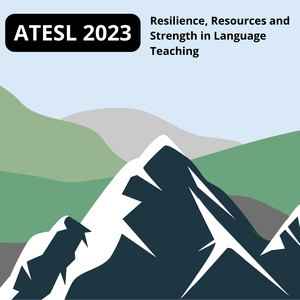 ATESL 2023: Resilience, Resources and Strength in Language Teaching
ATESL was thrilled to host this year's conference in person for the first time since 2019! Thank you to everyone who volunteered, attended, presented, exhibited and sponsored!
The ATESL 2023 Conference theme Resilience, Resources and Strength in Language Teaching acknowledges that the past three years have been challenging for language educators. Coming together after all this time will be an opportunity to share what we have learned in a supportive environment.
Throughout the pandemic, English Language educators exhibited their resilience, willingness to develop and share resources, and strength in their ability to adapt teaching methods and to learn new ones. ATESL would like to acknowledge that this is a vibrant and supportive group, and we were excited to host this two-day conference for our members.
We'd also like to thank all of our generous Sponsors, especially those that sponsorsed Keynote speakers!
Jani Krulc and Johson Kunnel
2023 Conference Managers
Please email if you have any questions.
Follow us on social media to stay up to date with conference news and announcements