Program
The 2019 ATESL 40th Conference is taking place on October 18th and 19th at The Westin Hotel located in beautiful downtown Calgary, Alberta. The conference theme is 40 Years: A Declaration of Excellence. The theme is intended to capture the creativity and quality work of English language professionals in Alberta, and to celebrate the history of ATESL's forty years.
Please be sure to check the schedule below as the conference approaches to ensure that you can plan your best conference experience.
Presenters, would you like to share your slides or handouts? Please send your files to Irene Wood (atesl.admin@atesl.ca) for upload to the ATESL 2019 Conference Presentation & Handouts folder
View the ATESL 2019:40 Years: A Declaration of Excellence schedule & directory.
Conference Level Map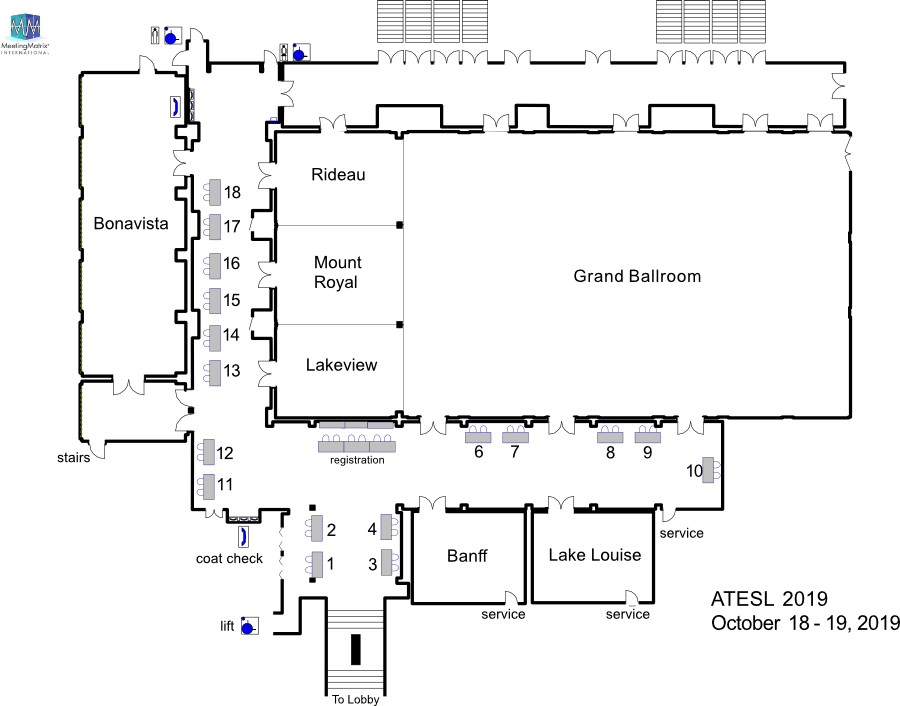 Lower Level Map