June 22 - ATESL EAL/ESL GSA
Please join us on the fourth Tuesday of every month for community building, resource sharing, and a chance to discuss tools, tips, and strategies for making our classrooms and educational institutions safer and more inclusive.
All sessions start at 7pm.

Please email gsa@atesl.ca for the meeting links or for more information.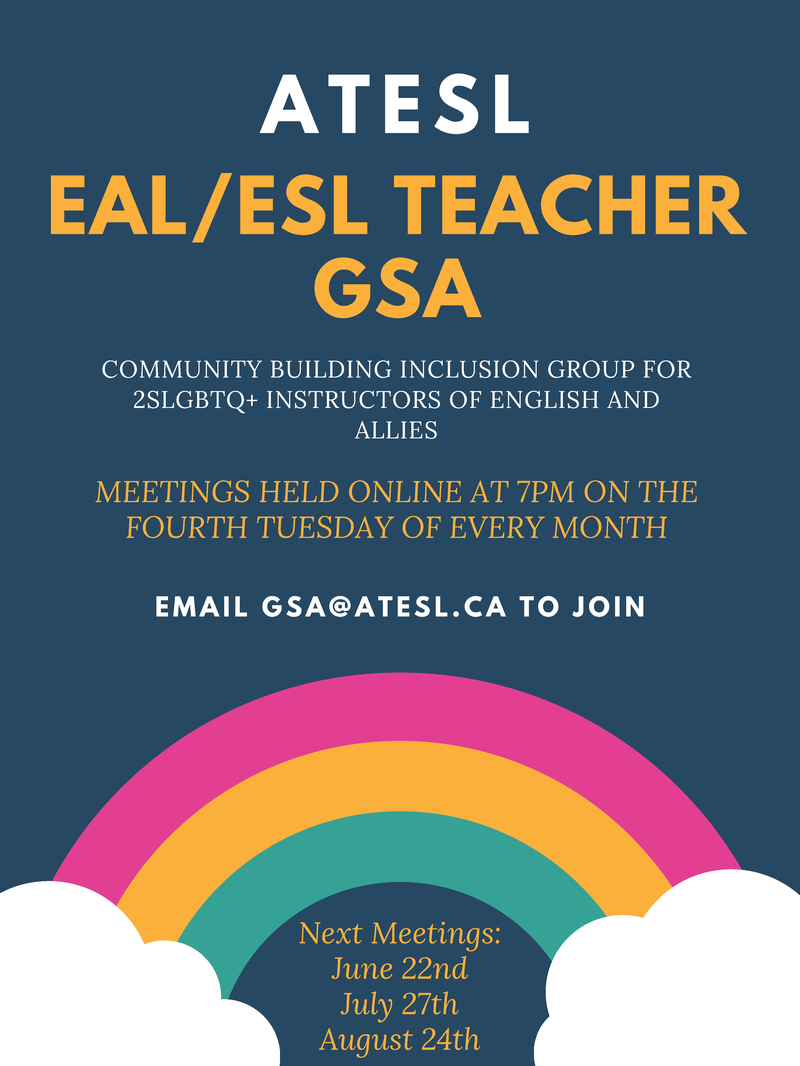 ATESL Chapter: Provincial